The first step in turning your idea into reality
We offer free DFM and plastic products demould consultation
What we can help about mold design?
. At Muyoung mould, we offer free advice to our customers on the possibilities of molded in plastic product development and how to save tooling costs while meeting the functionality of the plastic product.
. We provide a free DFM along with a quotation for the mould, so you will have a clear idea of the main details of the plastic product to be molded, and we will provide you with a mold flow analysis report for your reference if required.
. Before producing the mold, we will design a detailed 3D drawing and the mould we produce will be strictly designed in 3D to provide a guarantee for the mold to be changed after export.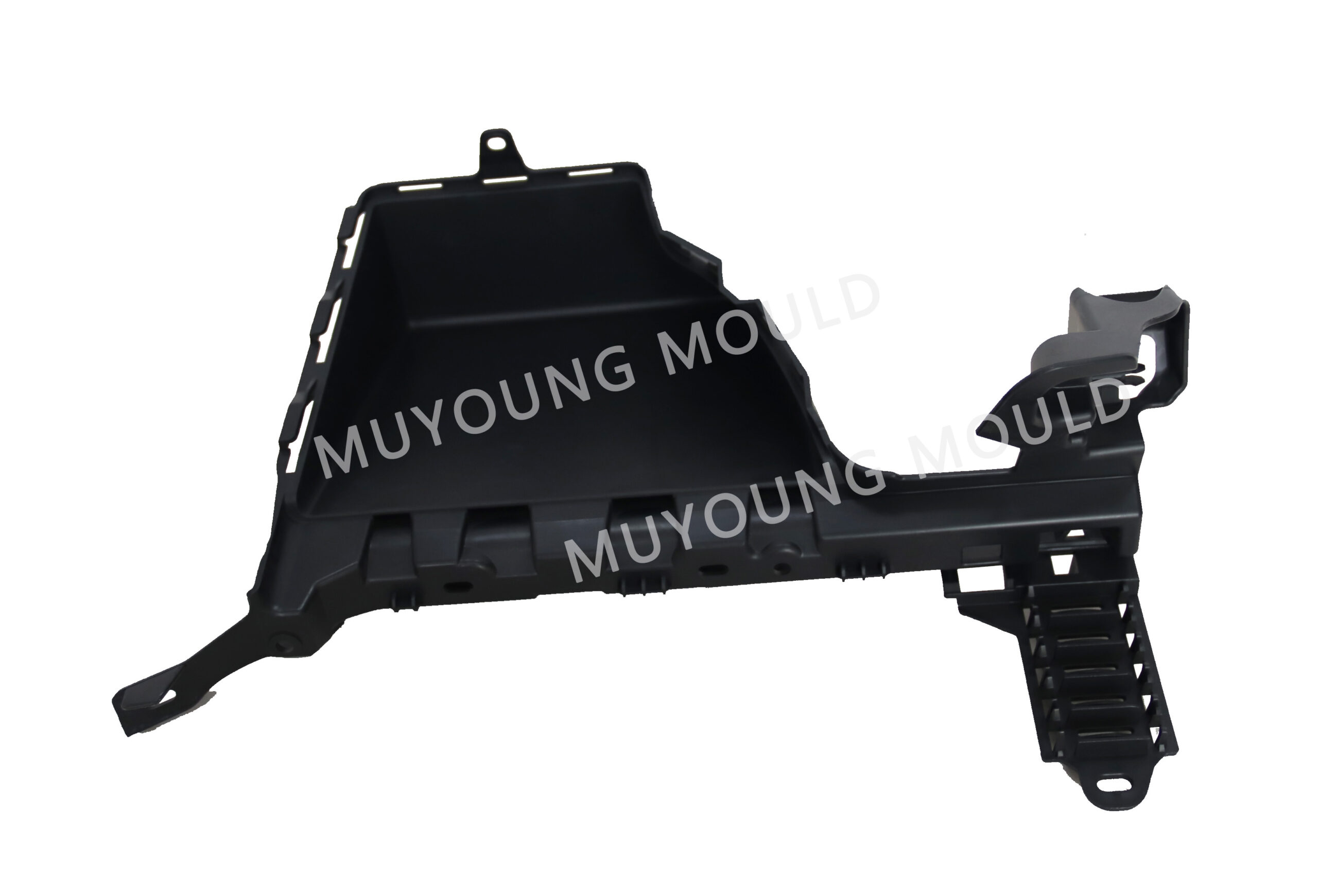 Automotive parts and molds
Electronics products and molds
Plastic product from Construction and furniture
Plastic Injection Mold Design Process
Muyoung mould provides 3D mold construction with file formats: STEP(.stp), IGES(.igs), PRT(.prt),X_T(.xt) to customer for review and approval. If tool changes are necessary after the mould trial, we also update the 3D injection mold file and submit the correction method for approval.
Mould design is the most important step in ensuring the quality of a mould. our project engineers, mold engineers and mould maker will take into account the product characteristics, customers' specification, resin parameter and historical similar products to analyse the mold structure in order to achieve a more suitable mold design for the customer, and also reference to the mold flow analysis report to optimize cooling, filling, stress and deformation.
Preliminary Mold Design.

DFM
Cavity number, resin and shrinkage, samples color and injection machine Nozzle R
Detail of the gate location and runner design
Part line of the mold, partial Core and cavity Plan;
All mechanical function of the injection mold, inserts, sliders and lifters; interchangeable inserts……
.Ejector pin sizes and locations, ejector plate or air valve;
Surface requirement, polish or texture;
Show all sprue bushing, leader pins, and return pin sizes and locations and mold size;
A layout of all cooling circuits and cooling size;
Show outline of attachment protruding beyond the outside of the mould on the Core and Cavity Plan, such as cylinders, supporting inlets, etc.
Suggestions for optimization: Optimization of the product to simplify the injection mold structure, reduce costs and increase mold life.
Final Tool Drawing.

3D Mold construction
When the preliminary plastic mold design (DFM) has received feedback, the design must be detailed with all objects and features. Objective is to have the CAD file exactly as the real mold will be. This detailed file will receive approval or feedback from customer before start building.
Final mold design includes necessary assembly and detail information for future mold repair and maintenance. All part design revisions during or after mold build will require the mold drawings to be updated reflecting the new part configuration.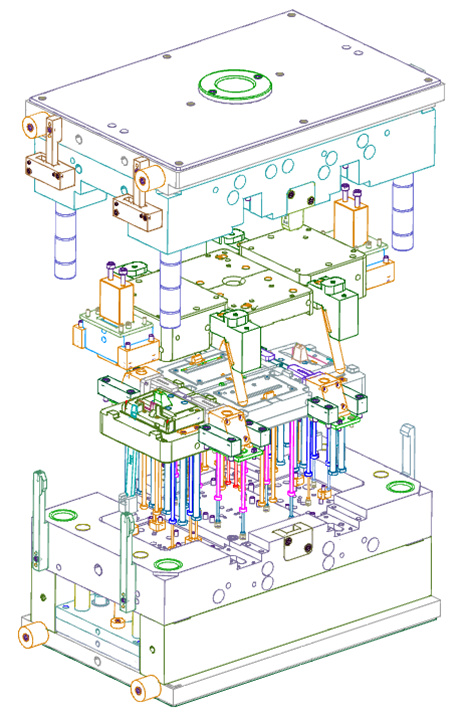 It is so important to have good suppliers and I am personally very happy To be working with Muyoung. We are very excited to receive the first parts Of these molds.
I have made mold and product for Containers from MUYOUNG. That's amazing! The container looks absolutely perfect! I can't express how excited we are excited to receive this order.
Muyoung made nice mold for me as always. Thank you for your good work. Many Chinese Mold companies email me for business and I always say no. We are small company now, but will expand soon with 300,400 And maybe 500T machines so as we get bigger you will be our main supplier.
Muyoung is my favorite and only mould company I prefer to use for all of my projects. We have been working more than 8 years. I am still working on getting your recent quotes to the purchasing stage for my new projects.
17 Tips for designing plastic products