Project Management Process
We are more like internal project managers for our clients. We are always committed to doing what is right for our clients throughout the project life-cycle.
What is the

scope

of our project management?
As soon as customer confirm an order, our project management will be involved in planning the project, monitoring and controlling every aspect of the process and outcome to ensure that each project is a success.
At Muyoung, We use the Advanced Quality Planning method in everything, whether it is tool design, tool manufacturing, plastic product process verification, series production or plastic mold quality verification; it is based on systematic and comprehensive planning and sound, proven technology. We have a very diverse team of product design engineers, tool designers, tool maker and process engineers who work in a cross-functional way to assess your project at the front end to identify areas that need improvement or may require attention,here is our work process.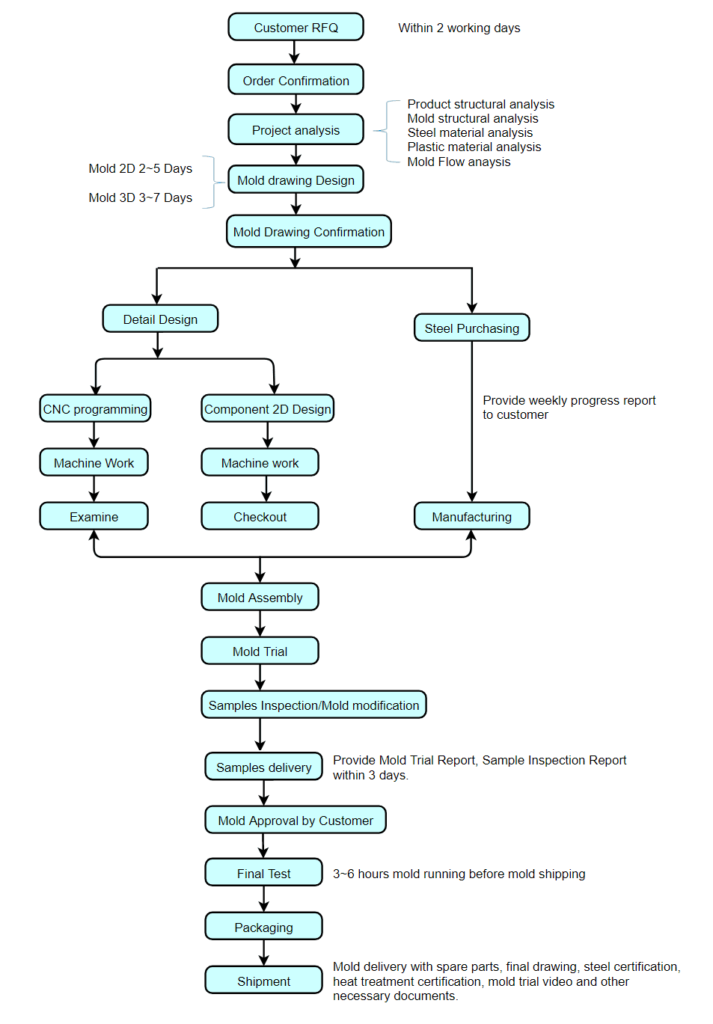 Project Management Process
When the customer confirms that the mold is to be shipped, we will check everything on the mold to ensure that it is the quality of mold that the customer wants and that the mold running is the same as on our injection molding machines or better. If you are interested in this process, please download the checklist.